Ive been crazy busy lately so I havent had time to actually post my pictures. So Im going to use this post to catch back up.
DAY 10:
Just a quick shot of Kelsey after dinner (hence the dirty face) playing with her Barbies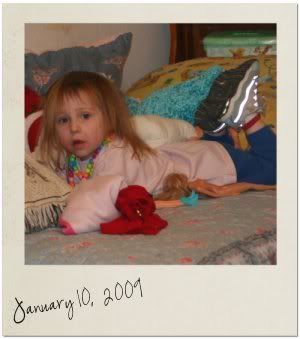 DAY 11:
We spent the weekend working on the house. Trying to find a way to keep us warm without shooting up our electric bill any more so we dont have to take out a loan just to pay it! Anyway on this day we got a whole new floor laid complete with 3 extra layers.
DAY 12:
I almost forgot to take a picture on this day. So I snapped this one real quick, this is what my living room looks like almost every single day. Covered in crayons, books and barbie dolls lol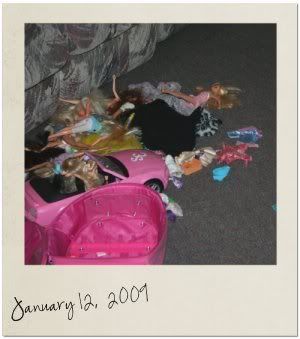 DAY 13:
I got this picture first thing this morning. Thought some mind find this one unique. Its hard to find drinks in glass bottles anymore unless its a yoohoo. This is my absolute favorite drink in the world. Its a mix of ginger ale and a bunch of other stuff. Its made in Kentucky and isnt even available state wide. It has been bought out by Coca Cola so maybe someday it will expand to state and maybe even nationwide!